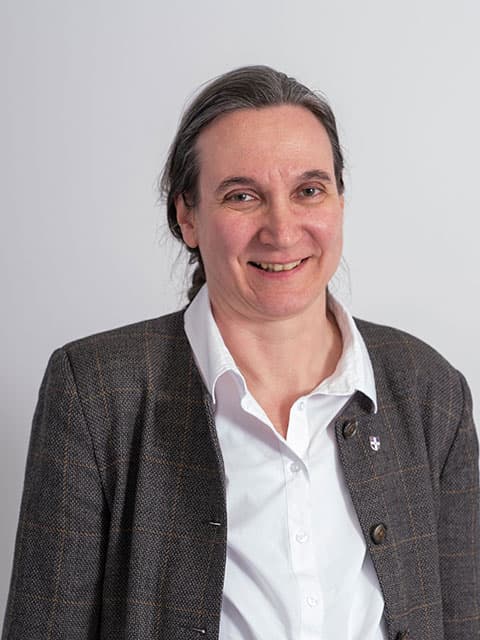 As Dean of Science I lead five academic Departments at Loughborough University: Mathematics, Physics, Chemistry, Computer Science, and Mathematics Education. I am part of the Academic Leadership Team of Loughborough University.
2018 onwards: Dean of Science at Loughborough University
2018 onwards: Visiting Professor at the University of Sussex
2015-2017: Head of Department of Physics & Astronomy at the University of Sussex
2009-2014: Director of Teaching & Learning at the University of Sussex
2005-2018: Senior Lecturer/Reader/Professor of Theoretical Physics at the University of Sussex
1997-2005: Royal Society University Research Fellow at the University of Sussex
1995-1997: Ruth Holt Research Fellow at Newnham College, University of Cambridge
1993-1995: Postdoctoral Research Associate (with A.J.Leggett), University of Illinois at Urbana-Champaign, USA
1990-1993: D.Phil. in Theoretical Physics, University of Sussex
1985-1990: Dipl. Phys. (Distinction), University of Leipzig, Germany
1981-1985: Abitur (Distinction) at MANOS secondary school specializing in maths and physics, Dresden, Germany
Research areas
My field of research is Theoretical Physics; I apply quantum field theory to nanotechnology, atomic and condensed-matter physics.
I am particularly interested in quantum electrodynamics near macroscopic boundaries that are reflecting, refracting, or absorbing. I investigate quantum effects like the Casmir-Polder force, the anomalous magnetic moment as affected by such boundaries, and dynamical effects like quantum friction and quantum radiation from moving boundaries.