About
Welcome to Criminology, Sociology and Social Policy at Loughborough University.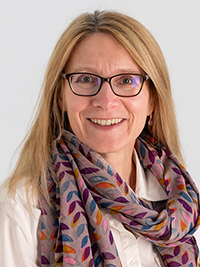 We are an interdisciplinary social science unit comprising Criminology, Sociology and Social Policy. Our research, teaching and impact are all rated top ten in the UK, including in the Research Excellence Framework (REF) and the National Student Survey (NSS) that assesses teaching quality and student experience.
Our world-class research, teaching and enterprise utilises innovative methods to examine vulnerable groups and critical social issues relating to; children, young people and families, applied criminal justice, intersectionalities and citizenship, digital and health technologies, and consumption, culture and inequalities. We also host the Centre for Research in Social Policy, world-renowned for its work on the Minimum Income Standard, which has influenced public policy internationally.
We offer undergraduate courses in Criminology, Sociology and Social Policy, Master's programmes in Childhood, Youth and Social Policy and Digital Media and Society, and are a home for a vibrant community of research students and research associates. Our staff and students are committed to high-quality work that changes the world, and our graduates have excellent employability in private and public sector professions across the world.
Professor Line Nyhagen
Head of Criminology, Sociology and Social Policy