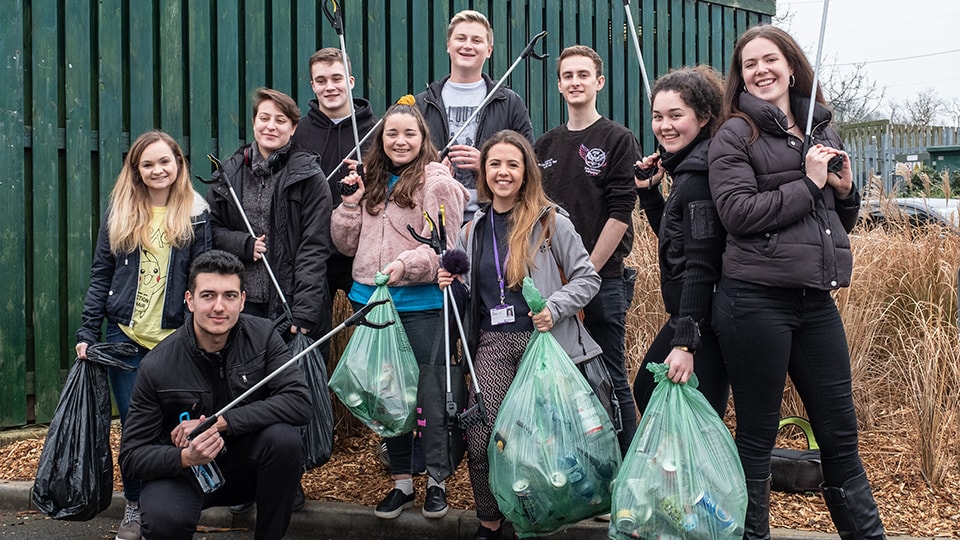 7 steps to becoming more sustainable
Ever wondered what you can do? Being a little bit more sustainable is not has hard as you may think! Follow the simple steps below and you can do your bit to be a little bit greener both here on campus and at home. Even the smallest actions can all have an impact.
It doesn't take a lot to make a difference on campus and in your local area, Why not follow our 7 simple steps below and do your bit.
Step 1 - Stay in the loop
Follow our social media
Read and sign up to our newsletter
Check out our blog
Step 2 - Reduce Reuse Donate Recycle
Carry re-usables
Donate
Know your bins
Step 3 - Travel Sustainably
Try walking
Try Cycling
Try Car Sharing
Try Public Transport
Step 4 - Reduce your Energy
Don't Standby… It's Better OFF to Switch off before you leave
Find out how much energy you use
Step 5 - Shop Sustainably
Shop plastic free at Green Pea
Support local businesses
Find local businesses and community initiatives that help promote a circular economy
Step 6 - Get involved
Come to one of our events
Green League
Sign up as an Environmental Champion

Make contact with the Environment and Ethics team to find out what opportunities and events are available
Step 7 - Try a student society (for students only)
LAGS
Environmental Sustainability Society
Vegetarian Society
Loughborough Greens Society