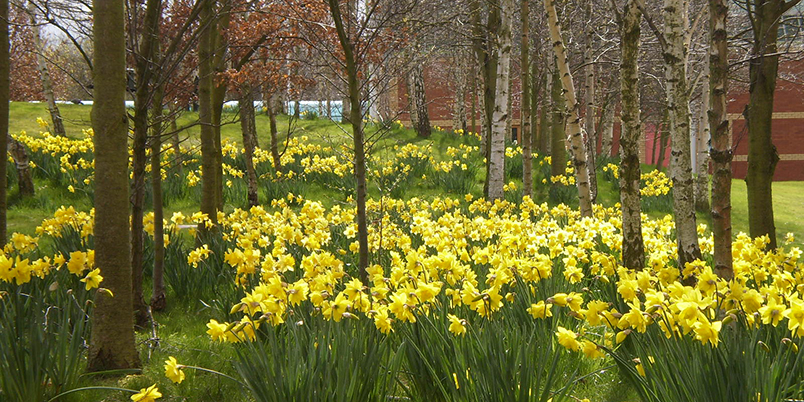 The University has an extensive and vibrant green campus with a variety of sports playing fields, recreational areas, themed gardens, woodlands, a lake and open spaces for staff, students and public to enjoy. It is also home to a diverse range of ecologically important habitats and eco systems.
The team of gardeners and arborists are responsible for maintaining a diverse range of plants, lawns, wildlife and its habitats, the walled Memorial Garden which form part of the original Burleigh Estate, ponds, over 7,500 trees and the two heritage woodlands.
The management team work in collaboration with external stakeholders/students and the local community to develop skills and relationships.
Hedgehogs
Staff and students from across the University, are working together to help prevent the continuing decline of the species by taking not only practical measures but educating others and raising awareness.
Read more >